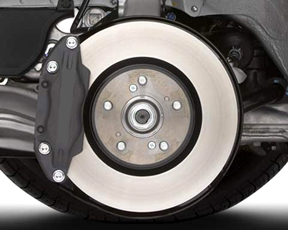 Brake systems are a very important part of your cars safety. Frequent use of brakes requires regular maintenance and service to ensure that the brakes are working properly.
Are your brakes Squeaking, pulsating or grabbing? Jerky stops and grinding are a definite sign of needing your brakes serviced.
The brake warning light can come on to warn there is an issue with the brakes or the system is low on fluid. If the system is low on fluid it indicates there is excessive pad wear or a fluid leak in the system that needs to be addressed.
Take advantage of our free brake inspection and know you will be safe on the road ahead.
Brake packages starting from $109.95. Call today to have us get your car back to normal.
614-873-4470